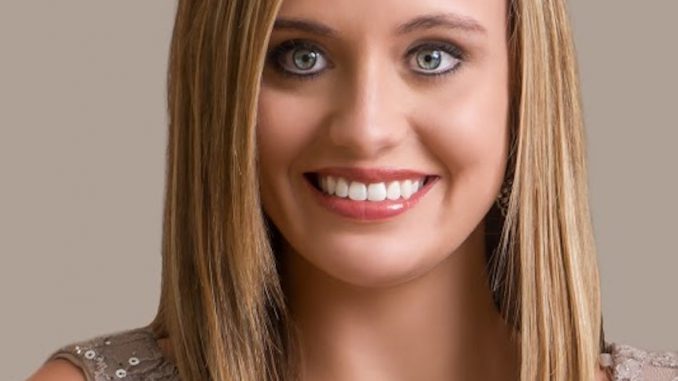 An actress, model, and horror film lady that has a smile that will make you smile back, a single mom, being a teacher to hear little boy, and when you are captured by her deep blue eyes, you are taken into the humble and beautiful soul of this southern, Kentucky Bell.
– Patrick Donovan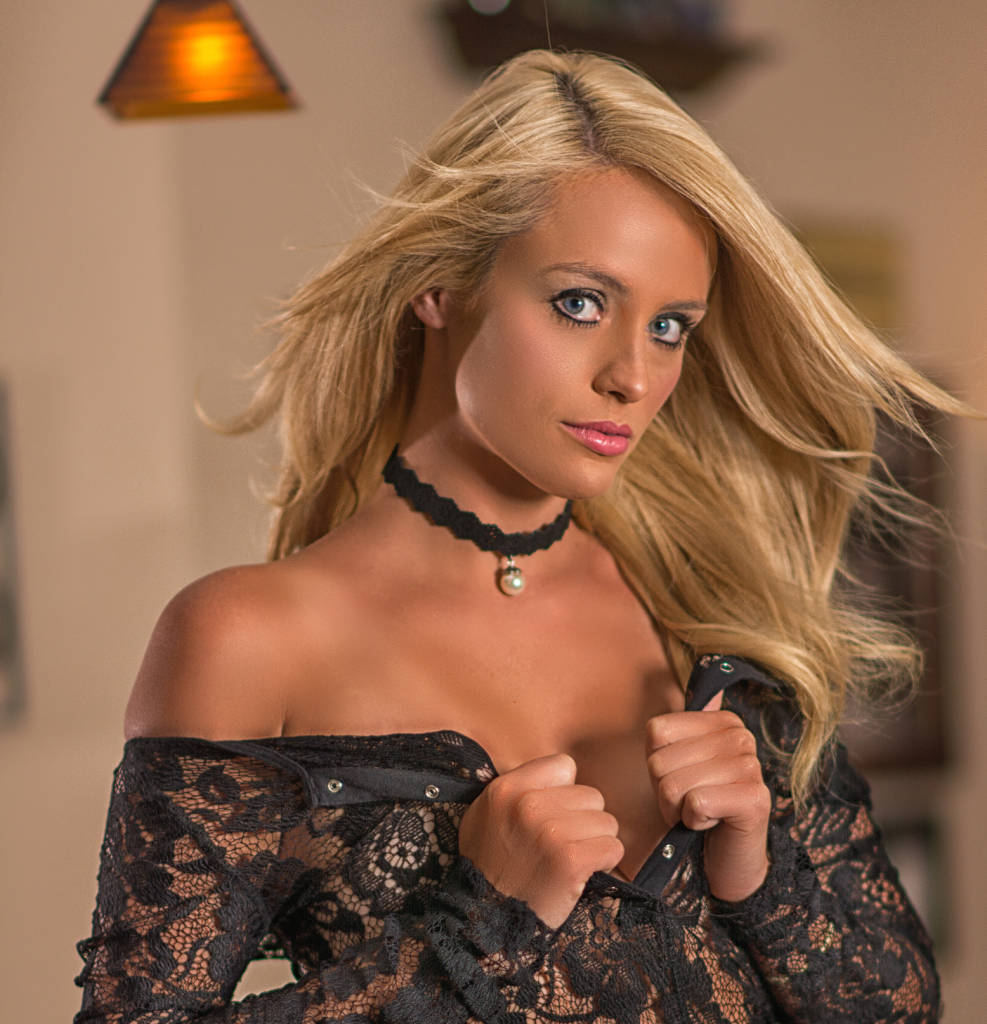 ---
By Patrick Donovan – Author/Screenwriter
US Navy Disabled Veteran – 1980 – 1991
Seattle, WA (The Hollywood Times) 03/24/2021
---
About Kayla Perkins:
Kayla is an actress and model, has made her impression on the world. She's landed several lead and featured roles in TV, film, commercials, and print, and has loved every minute of it! Look for Kayla in the features like: Dreamer, Country Strong, Secretariat, and Big Momma's House 3.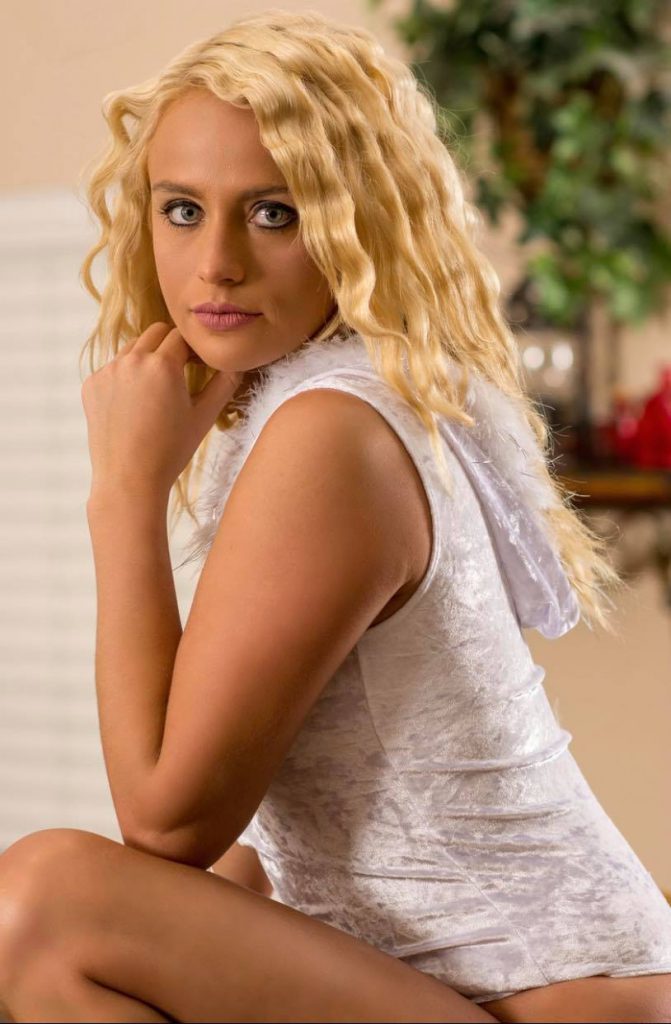 She's appeared on television, Travel Channel's Most Terrifying Places in America 3, The Lady in White and Paranormal Celebrity Lockdown. She also starred in The Runaway, Nightmare Fuel, Hell House, Haunted KY, Haddonfield, Mountain Mafia, The Legacy, Devils Playground, Cry, The Girl, Red River, and Santa vs. Zombies. She starred along side Hayden Panettiere, in the hit show, Nashville.
Kayla was a featured model in the 2012 Classmates USA Swimsuit Calendar, as well as the Dream Calendar, where she posed for Miss August 2009. Kayla has also been featured in numerous magazines, such as Supermodels Unlimited (as a "Rising Star"), The Next Supermodel, Gladys Magazine, Bio Gamer Girl and many more.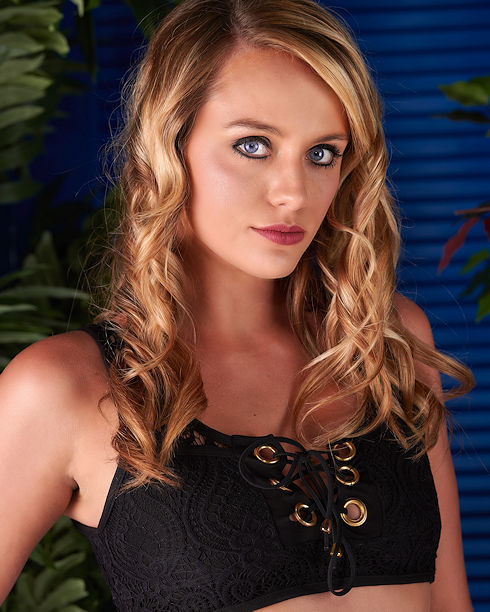 She's also scheduled to be in Project Abaddon: Rise of the Destroyer, a sci-fi feature streaming series created by her good friend. Abaddon has been entered in over 5 screenplay competitions and will be pitched to HBOMax and WBTV in the upcoming weeks. This is a fantastic series where I believe Kayla will truly soar!
Kayla has also done many commercials, including KFC, Sutherland Chevrolet, Home Furniture Store, Mental Health, Teen Pregnancy, and Newborn Lifeline to name a few! She's also appeared in music videos, runway fashion shows, billboards, and as a print model for catalogs and clothing companies. In her spare time, Kayla does a lot of volunteer and charity work, and is also a former Junior Miss Kentucky! On Dec 14, 2009 she received a Proclamation Award from Georgetown Mayor Karen Tingle-Sames for her outstanding achievements and all she has accomplished at her age.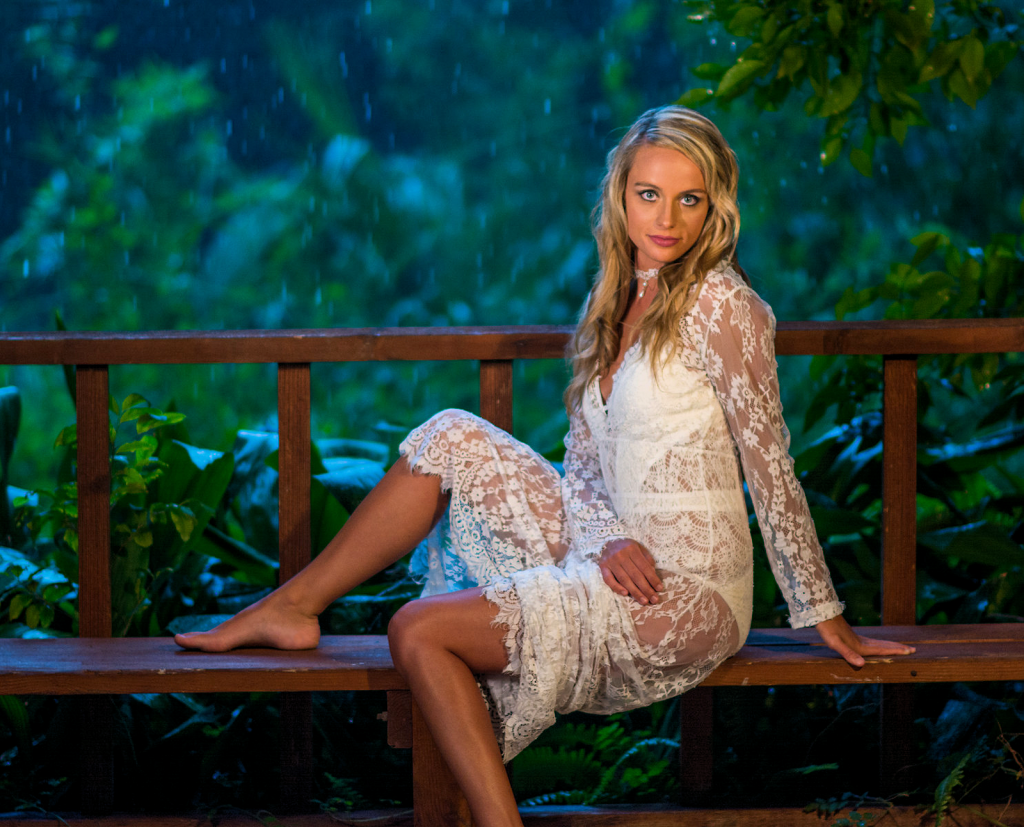 But after all that, Kayla Perkins is a single mother who's been a champion for her son throughout COVID and continues to put him first over her acting and modeling. Being that this is woman's history Month, we need to give a warm shout out to Kayla who continues to dazzle the world but is the star in her son's eyes!
The Audio Interview:
---
NOTE: The audio interview is edited for content, removal of double, triple and quadruple words, we as human's speak and the removal of the use of "um" and "uh." It in no way detracts from the context of the interview. The textual transcription is edited for readability as we as humans speak different than we read. Again, this in no way detracts from the audio but makes is more readable for our deaf and low hearing patrons.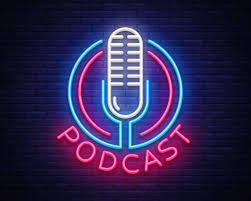 ---
The Interview:
Patrick: Kayla. Thank you for joining me today. I'm Pat Donovan with Hollywood times. It's a pleasure to meet you. How are you and your family doing with this lockdown?
Kayla: Thank you so much for having me. We are doing okay. It's just like everybody else in the world right now. I think it's been a whirlwind, but my little boy actually has an autoimmune disease, so I have to the schooling with him here at my house.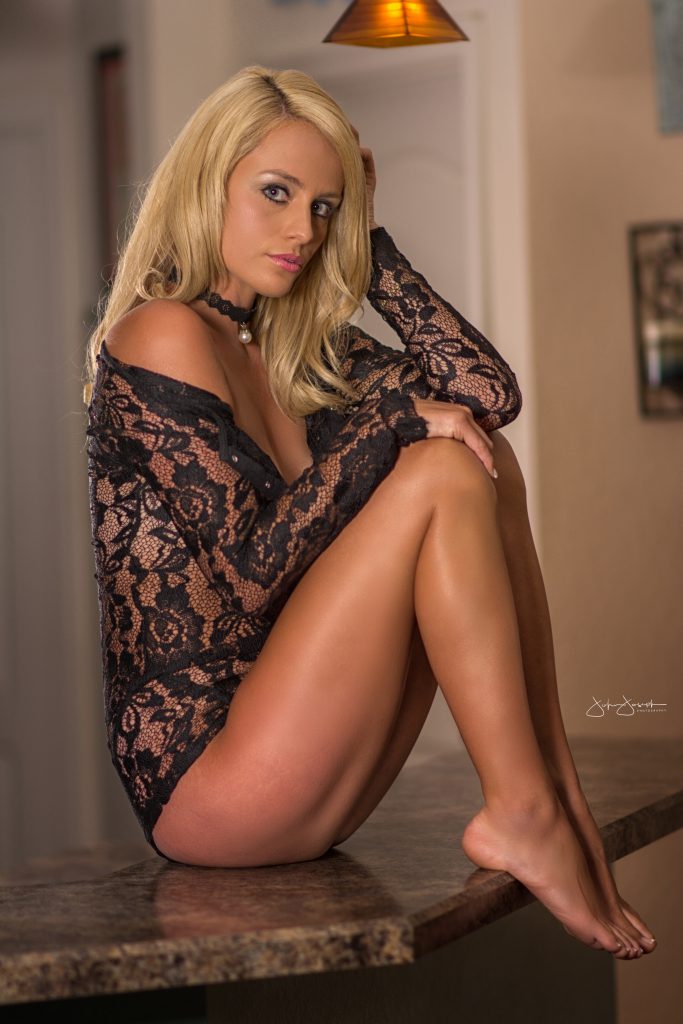 And so that's been an exciting and different challenge to try to teach somebody, even though, you know, you don't go to school for that. So it's been fun but stressful. So besides that, we're doing good, trying to stay safe and where it's been so cold, we've been just staying in, but now that it's getting somewhat warm outside. It feels amazing. So we've been going outside a lot and just doing stuff outside. And once again, just trying to stay safe.
Patrick: You said cold. Where are you located in the country? I'm here in Washington state. The sun's out 62 degrees. What's cold for you?
Kayla: Well I live in Georgetown, Kentucky, but It says it's 56 degrees right now, but yeah, the sun, it rained all day yesterday. And then today, like the sun ain't even out and it's like somewhat windy. So every day I try to make my little boy go jump on the trampoline out back to just give him something to do and have some exercise. And I was like, it feels so cold out.
Patrick: I can understand. So talk to me about your early beginnings, where you grew up with schools, you attended, who are your role models or role model at those sort of things. And then what got you into acting?
Kayla: So, all my life growing up, I did pageants, and I had an absolute ball doing that. It was super fun. And when I turned 13 years old, my mom helped me a lot growing up with acting and modeling. And when I turned 13, they were casting for the simple life with Paris Hilton and Nicole Richie. And my mom's, somehow found it on a website and submitted me. And the lady told me, she said, you know, you probably won't get it because you live so far away.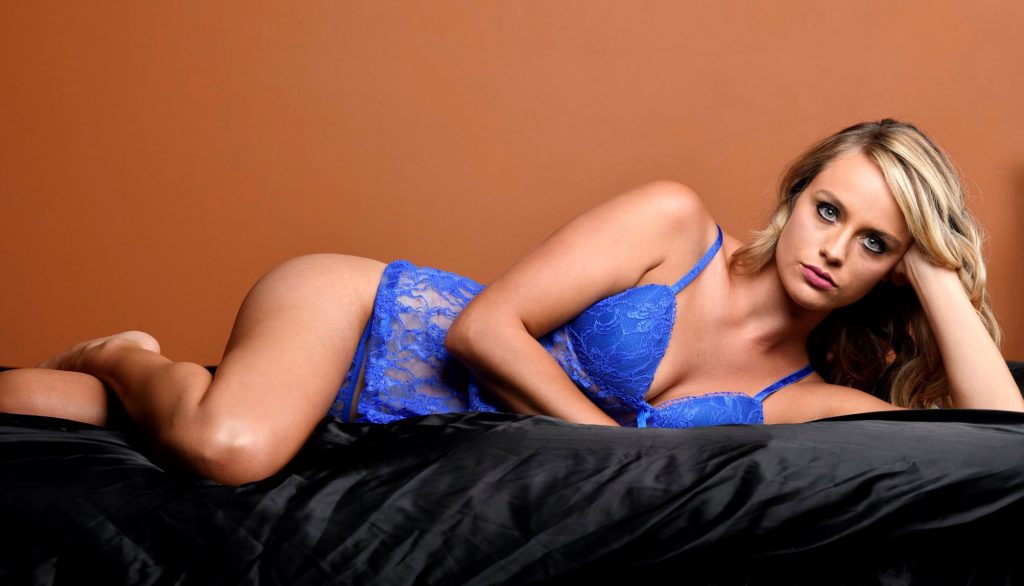 We're trying to find people in California that live close, so we don't have to pay for airfare and all that, which makes total sense. But she said, I want you to do an audition. You have to videotape it and talk on the phone at the same time so we know it's you. And she's like, and then I'll submit it to the director.
She said, but you probably won't be picked just because of the reasoning she said, but I'll still show him. So I did this video and I put on my like huge ball gown dress, and I had a teacup Chihuahua, and I put him in it, and he ended up freaking biting me, went off. It was crazy, but so, she sent it to them.
And the next day the lady actually called me, and she said, we absolutely love you. We want you out here. We'll fly you out. So I went and did that and yeah, it was so much fun. But that was kind of, I think that was the very first thing I ever did actually. And it was, I was nervous. And at that time I was really shy.
And it's a season, so during that season, they did all types of different camps and our camp was pageant camp. So it was good because it was based off media pageants, which I had experience with. And during the interview they asked me, they said, is there anything that we can help you work on to do a pageant?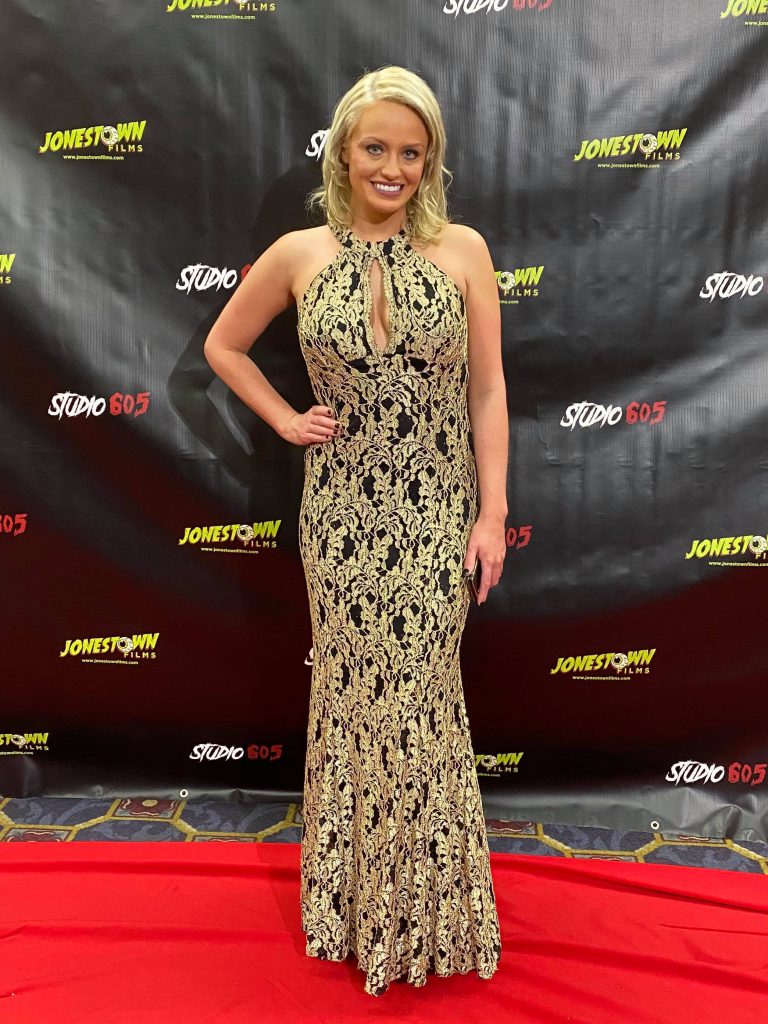 And I was like, interview because I'm very shy as that's what I struggle with the most. So they picked five girls and so it was the daughter and the mom. It was so much fun. I mean, we got to, Teap (urban language) a house, do tea parties, had birds flying on our arms. I mean, just a lot of fun. Paris and Nicole got to be out there with us as well.
It was funny because everything the kid did, they made the moms do. So if you were singing, swimwear, beauty, whatever it is, you did the pageants. They made the moms turn around and do it and at the end, the contest was for the moms to do the pageant. And so they turned it over around, but it was so much fun.
And at the very end Paris gave us this huge gift bag of like all this stuff she designs, and she set an autographed, it all for us. She was an absolute sweetheart. So that's how I got started. And There was another casting, and it was for independent film and it was called Hell-Ephone, which is a horror film.
And so I went to that casting and I got that job. And that was the very first time I ever did anything as far as like independent or scary or whatever. And I had an absolute blast doing that. And from that on, I just started getting more and more into independent films and, and doing stuff like that. I was actually, I went to Scott County where I live, but I was actually homeschooled for a couple years.
Just because I went out to LA. I think it was two times. So I'll come to school then. And then I came back, and I went for my senior year to walk with my class and stuff and to get my diploma and so I did that. And I guess my role model would honestly be Angelina Jolie. It's so funny. A lot of people, I have this vein in my forehead and a lot of people tell me that I look like her.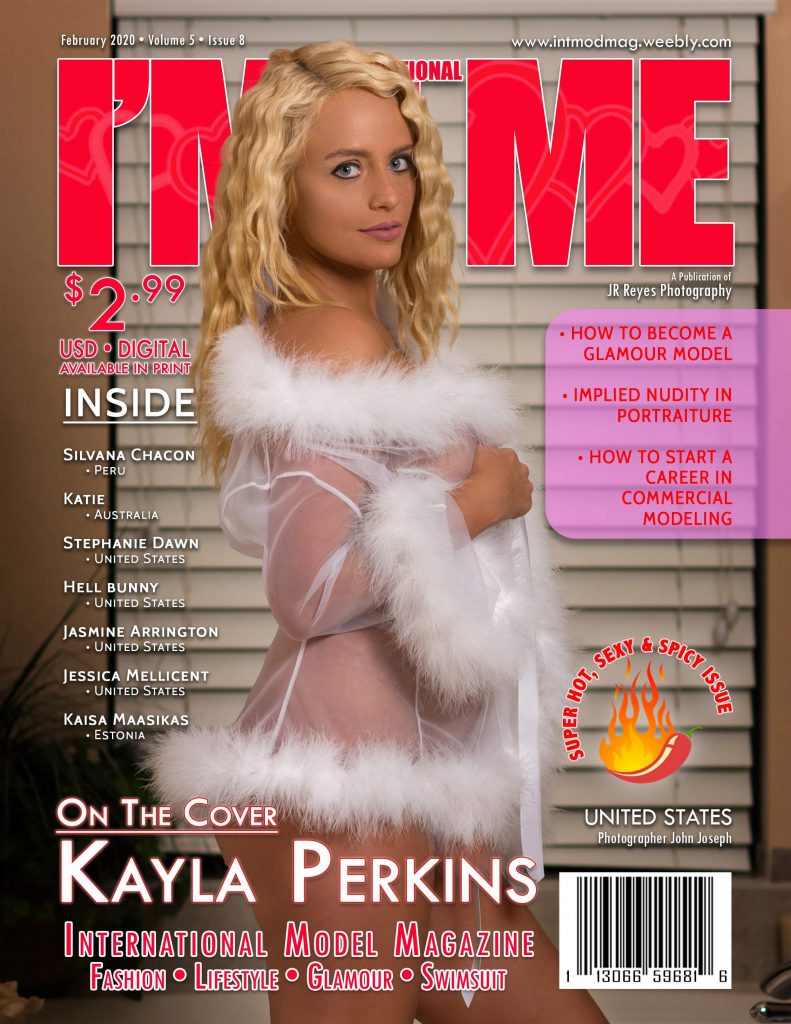 So, and I love her in Mr. And Mrs. Smith. And I just think she's an absolute, great actress. So, and there's a lot of people that I've looked up to and I love watching people act in movies and stuff. But she's been one of my favorites for forever.
Patrick: That's great. You know, I, it sounds like a wonderful life, well, pardon the pun, it's a Wonderful Life, but it sounds like you've had a wonderful life and you've had your ups and downs as well. You know, you, you have a college degree, don't you?
Kayla: Yes. Yes. It is like medical coding, billing receptionist. It's like in all, it's like a one-time thing or something for all those different kinds of things.
Patrick: Nice. You know, you've landed roles on TV and film commercials, print work, and you've, it looks like you've loved every minute of it. So you're in the series Nashville on ABC and season four and Still the King, The Simple Life, like you just said, and The Ultimate Legacy, Travel Channel's, Most Terrifying Places in America and in Lady and White.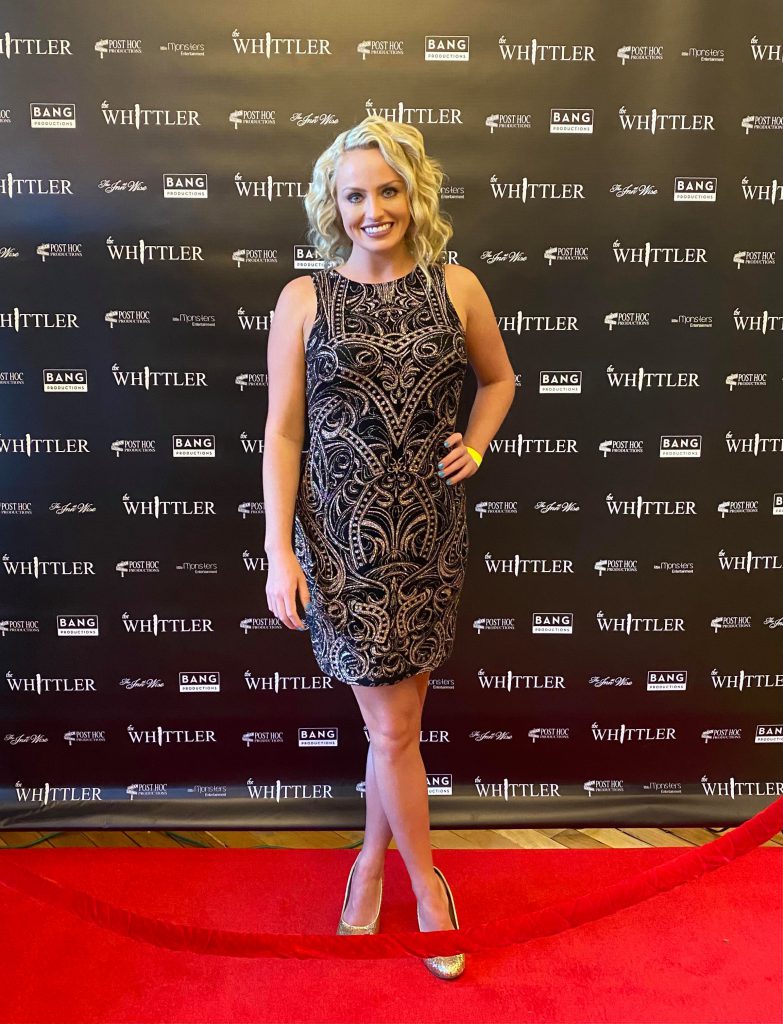 And talk to me about working with Hayden Panettiere, in Nashville, and some of the more horror flicks and zombie movies sounds like you're getting into that, but I'd love to hear what Hayden is like.
Kayla: So that's a funny story, but so just like The Simple Life you know, it's helped me a lot. So they were casting for Nashville and my mom, you know, I guess it didn't have exactly what it was to begin with.
So my mom submitted me, and I got a call back. So we drove all the way to Nashville, and I get in there and there's like, all these people. And I'm like, what is this for? And this really cute girl, she was dressed like Hayden. I was like, what is the for? She's like, they're looking for people to be Hayden Panettiere's entourage.
And like anywhere she goes, you'll, go and then if she's going to like parties or whatever, while they're filming, stuff like that. So. It was so funny how these two girls, they made us line up like a pageant and in different like sections. So I had two girls beside me and I kept telling them those two girls, I was like, they're going to pick one of you guys just because they keep looking over here.
And so it was funny because the lady ended up picking me and not them. So I felt bad. But there was five of us and we got to be in her dressing room and me and I think it was four girls and one guy and then me and another guy got to be in her dressing room and did like a one-on-one type of scene thing with her.
And yet it was super fun, and she was so down to earth and was just super nice. And I loved it. Then the other well, three girls, and one guy we all got super close while being there and still this day, like I have some people that I filmed with there that I still talk to this day.
But it was just a lot of fun. And I got to, see, like the set and the airplane we got to be on. I mean, it was just, it was a great experience to get, to be a part of.
Patrick: What was Nashville? The story? I mean, what was the whole idea behind Nashville?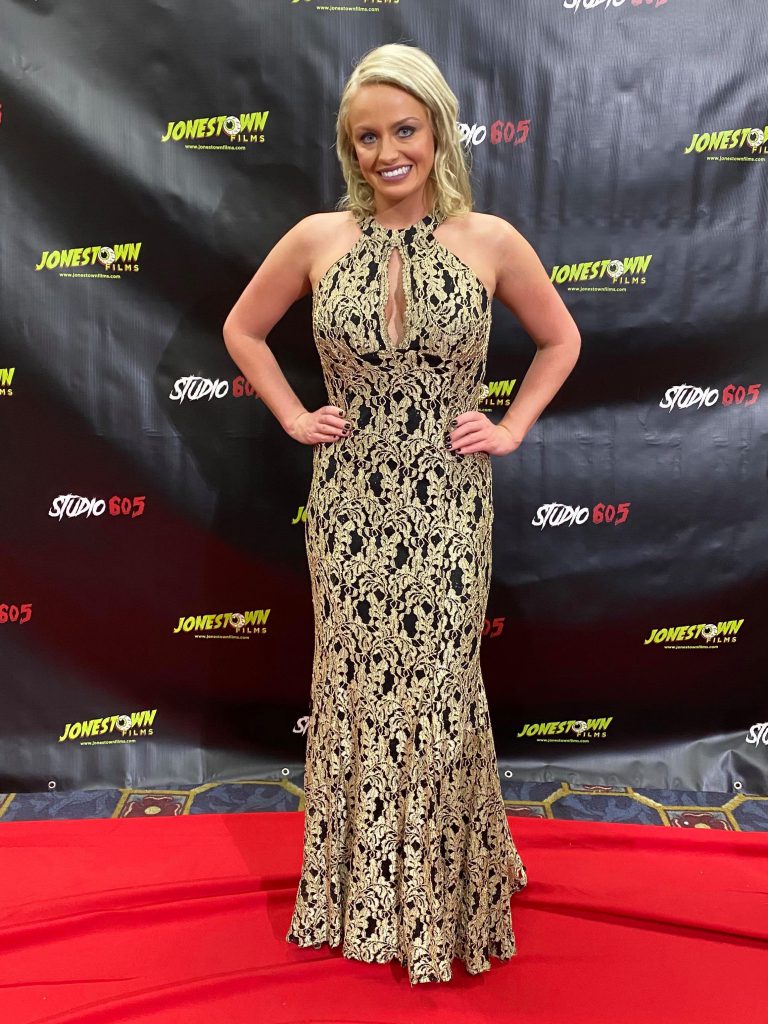 Kayla: Oh, that's hard to explain unless watching it, but it's just a show that is about different dramas and it's basically a part about life and music and Nashville and you know, the different things that happen with life and you know, how trying to have a career and have family and all the struggles everybody goes through. That people make it look so easy when it's really not, you know, I mean, it was a really good show.
Patrick: Good. Good. You do a lot of volunteer work or did before COVID and charity stuff. And you were former junior, miss Kentucky. You received a proclamation award from the city of Georgetown mayor, Karen Tingle-Sames for your outstanding achievements and all you've accomplished. Tell me about that experience, please.
Kayla: It feels like it was forever ago, but it, it was a great award to get I felt really blessed and honored. I did do a lot of volunteer work at different nursing homes. And I went in and I remembered I played bingo with this really cute old lady and I got to hang out with people, you know, that didn't have family that came in and visited them and just felt alone and stuff.
I got to play games with them, helping them with lunch. I mean, different things like that. It got to a point where I was in there to help so much that a lot of 'em considered me like a friend or family. It was just a great experience to get to do because, you know, everybody wants somebody in life, and you don't ever want somebody to feel like they don't have anybody. So I felt like I was able to give that to people that didn't have family that visited them.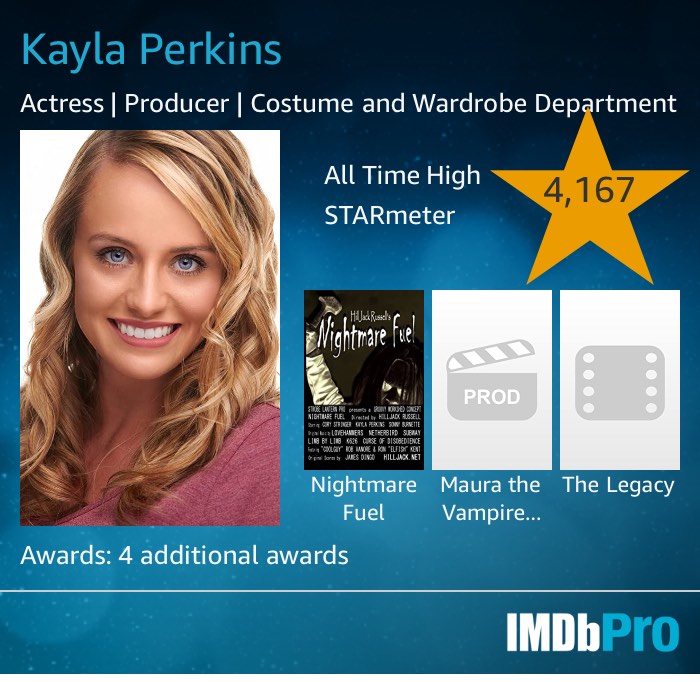 Patrick: That's a wonderful thing. I remember when I went to see my late grandmother and her nursing home and I brought my DJ equipment, but small size, of course, and I played all big band music from the thirties and forties, and it's like, their eyes lit up and I went and even danced with a couple of people. It just was an amazing thing to see that in. Did you get that feeling too?
Kayla: Yes. Well, I was going to say this, but I was like, it might be too sad, but there's a cute little lady and she had her nails painted and she was just like, she wore pink and it reminded me of me cause I'm like, I'm such a girly girl, but she was like that.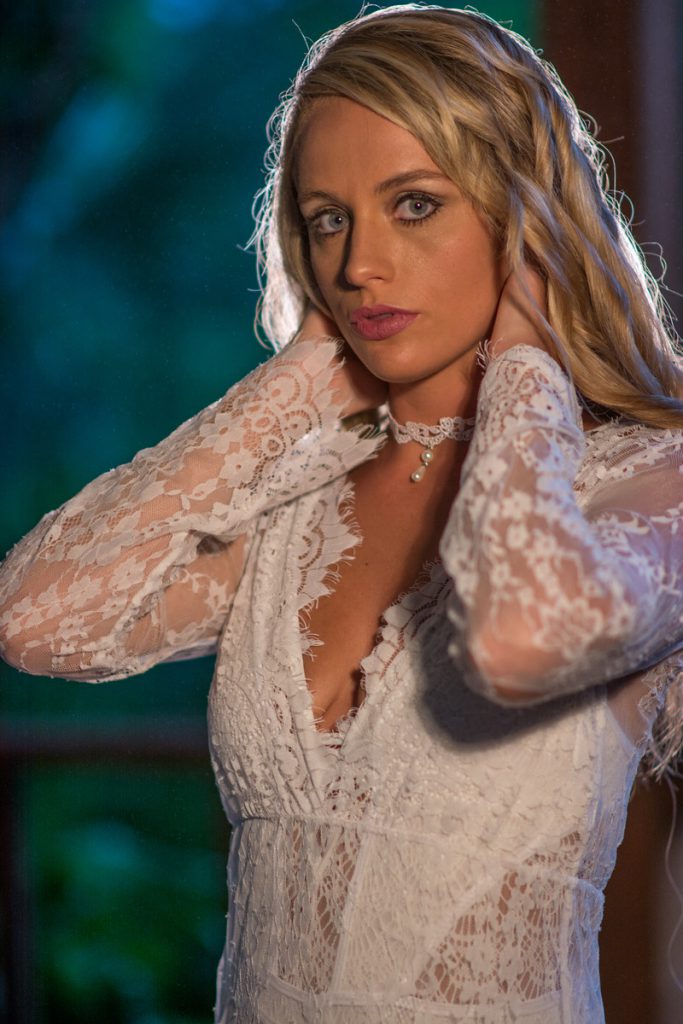 And I went in there and I played bingo with her and she just had the time of her life. And I felt like I was a part of her family, even though I really wasn't, but it made me sad because I went in there, it might've been days or weeks later or something, and she had actually passed away and it made me feel so upset because I was like, I had a ball with her. And so, yeah. So it, it just means the world, I think, to both people, you know.
Patrick: It does, and you've touched their lives and you know that you've done something great for them while they were here on this planet and you made a difference. And I think that's the most important thing. Let me ask you something.
I understand you're looking at being a part as an Android Barista in Project Abaddon and may even be a producer in that film. Tell me about, did you get the script? Have you read it yet? It sounds like it's a great thing and Warner Brothers is considering it.
Kayla: Yes, it does. I have not yet due to, and this sounds crazy, but the whole world right now, with everything I was supposed to do last year, starting, I think it was February and March.
Everything got pushed back. Well, now everything's coming back. So, on top of a film actually next week on a movie and it's called They See You by Tory Jones. But I have that and have, do another movie two weeks after that. And so it's been a little hectic, but I'm looking forward to reading it, but I think it will be an absolute great project to be on.
Patrick: Yeah, you know, you'd be perfect for it. I think it would be wonderful. I wish you the best in that. I hope you really are stellar in it because I know it's right for you. I'll bet COVID has taken a toll on your working in modeling, and you've said that, and things are ramping up again, but how has it been working from home and you know, what are your plans for the future now as the nation is getting vaccinated and coming out of this pandemic?
Kayla: I don't think trying to I do a sales job and where, you know, COVID happened. Nobody's been able to go back to it. So I'm hoping once all this gets straightened out, I'll be able to go back to doing that.
Because I love working in sales and so besides that I guess getting these projects to be able to happen and being able to do them, I think, like you said, the more that people get vaccinated and start stuff, everything starts going back to the way it was. I think that everything will be like it was before all this happened.
Patrick: Yep. So we're going to do a little something that the late James Lipton used to do on E entertainment or Bravo. And James did something called Inside the Actors Studio. And I like to do a homage to this gentleman. He passed away on the 2nd of March last year at 94 years old. So we're going to ask a few questions and you do your best to answer them.
And if you feel embarrassed, that's good. I wanted to make you feel embarrassed about it. So there you go. But no, no, seriously. Let's start out with a simple one. What is your favorite word?
Kayla: So I thought this one was kind of hard, but I guess honestly, I think my favorite word is probably LOL in text messages because I've had a lot of people say this and even my mom says, but it's so funny.
Patrick: Really?
Kayla: Sure! When I go to text anybody or, and now I've caught myself. I don't do it as bad, but every single sentence I would text out and send it to somebody I would always put LOL and my mom said, Kayla! She said, what's so funny? There's nothing funny in this sentence and I said, it's just a habit.
Patrick: That's an interesting thing. Yeah. The acronyms are becoming words like ROTFL and OMG and G. What is OMG and G anyway, Kayla, I've never heard of that, but anyway. The next one is: what is your least favorite word?
Kayla: I don't know that I have one, but if I, maybe I'm thinking like, I guess Hello. If somebody was constantly text you 20 times saying, Hello, you know what I mean? Cause you're not answering them back. Maybe.
Patrick: Yeah. This next question is not sexual in nature. It's about life. So what turns you on?
Kayla: I would say probably babies smiling and seeing the happiness and kids light up.
Patrick: I could imagine it with your son, right? The same way?
Kayla: Yeah. Yeah.
Patrick: Okay. What turns you off in life?
Kayla: I would say people not listening.
Patrick: Well, I would agree people not paying attention to what you say and no, that makes sense. You know, you talk and they're not even paying attention. That's being rude and disrespectful. What sound or noise do you love?
Kayla: I guess I would say, I love listening to my little boy, playing upstairs and hearing him play imaginary up there, but my other one … and I'm addicted to coffee, but it would honestly probably be like hearing my coffee come out of my Keurig.
Patrick: And you hear that last final sound of the water. That's no longer coming out and you go in it's that it's done, and the light goes off and you're ready to drink your coffee. I have a Keurig. I know what you're talking about. OMG and G. There you go. No, LOL. Okay? We good? What sound or noise do you hate?
Kayla: Something that aggravates me, and I know in a way it's a good thing because, if everybody went around, not wearing their seatbelt all the time, in an accident and be terrible, but I guess it bugs me when people get in your car and don't put their seatbelt on and you're driving down the road and it's making that noise and you're say, just put your seatbelt on and it's just aggravating.
Patrick: You want to hear the click of safety is what you're saying.
Kayla: Yeah. Yeah.
Patrick: So the noise or sound that you hate is hearing the thing bouncing around because they're not caring to put their seatbelt on, and that's really cool that you care about people like that. What profession, other than your own would you like to do?
Well, so I always thought about being a social worker, but a lot of people telling me there's a lot of work to it, not enough pay. But besides that, I always thought about being a therapist for young people because, I love to help people. I love giving advice, even though I half the time I don't listen to my own advice, but I guess a social worker or therapist.
The most common thing about both of them is like, I always wanted to help children because I hate seeing kids that have to do without or growing up in like that environment. I'm 27 years old and I had to have a hysterectomy four years ago.
So like Kayden will always be my only kid, which is great, but it kinda sucks. I just hate seeing kids, that are being mistreated or whatever the situation is that people that shouldn't have them when you get people that would love to have them.
I understand it's very bitter, very commendable about you and I think it's wonderful that you are thinking that you could, and probably could still do things for social work on a volunteer basis. That would be a very fitting profession. So let's switch to things and say, what profession other than, you know, would you not like to do?
Kayla: I would love to be a nurse but,
Patrick: Yeah. Okay. I'm sorry. Go ahead. I didn't mean to interrupt.
Kayla: Yeah. Oh no, you're fine. I would love to, but I couldn't do it because I couldn't deal with the blood and like trying to do IVs or give or trying to take blood and stuff like that. I mean, I know you go to school for it, but I just, I couldn't deal with that.
And I think, and I know you have to learn in order to do it, but far as the school part, but I just honestly don't think that I could be helping somebody and like make sure to hit the right vein because a lot of times they don't, and I don't think that I could live with that, you know?
Patrick: It's a contradiction because in a couple of your horror films, you're covered in blood. So, Oh, well, oh LOL. I can't forget that. Now you got me doing that, Kayla! Wonderful! You got me doing it. Okay. Like my son, he says to me MEH, and I'm going, MEH. And it's like, I can't stop doing it now. All right. Yeah, well, what can I say?
I'm 60 and these converting me to being his generation, whatever that may be. All right. So I'm going to turn over the mic to you, and I want you to take the next few minutes of what we have and tell our readers and listeners, because people will be able to hear anything you want about anything for the next couple of minutes. Go ahead.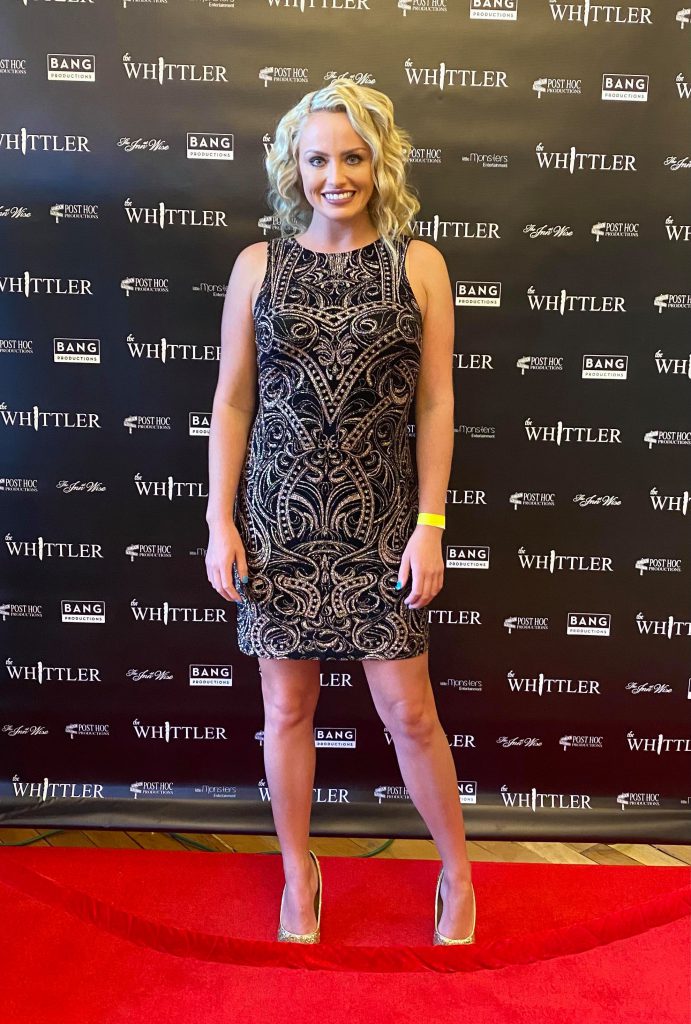 Kayla: Okay. Well, I would love if you guys check out my website it's www.kaylaperkins.com and add me on Facebook or Instagram and check out some of the movies that I actually did last year. One was called The Whittler and that should be on DVD, but I actually just found I think it was last month. I also filmed A Promise to Alexa. It was a suicide awareness type of project.
It was a lot of fun and I'm hoping that that project will reach a lot of people, especially with, you know, the COVID situation and having to be at home a lot and stuff. So, and then like I said earlier, I'm filming a movie next week.
It's called They See You directed by Tory Jones and then the next couple of weeks after that, I'll be filming Mr. Buzzkill and The Ride and more projects and so I'd love if y'all check them out and then like them on Facebook. But I hope that you guys stay safe and keep doing your part in to keeping everyone safe and doing the right thing. So and it was a very pleasure to be on here and to get to talk to you guys.
Patrick: Well, I got to tell you, it was a pleasure hearing you and speaking to you and you're a wonderful Lady. You're gorgeous. You're a talented woman and I think you've got a great career ahead of you. I can't wait to do the review and the writeup and I know it'll get a lot of traction.
We get about 500 thousand people a month on our website, www.TheHollywoodTimes.today. So this is going to be really helpful for you. And I'm going to put it also in www.AroundTownNews.com which is on the east coast in Florida. So you're going to get double exposure there with this interview and I can't wait to see how it comes out.
It's been a pleasure speaking to you. Thank you so much for joining me today. I'm Patrick Donovan. I'm with the Hollywood times and have a wonderful weekend. Okay.
Kayla: Thank you so much.
---
Links:
Click to view Kayla's website here.
Click to view Kayla's Facebook page.
Click to view Kayla's Twitter page.
Click to view Kayla's Instagram page.
Click to view Kayla's MySpace page.
Click to view Kayla's LinkedIn page.
Click to view Kayla's IMDB page.