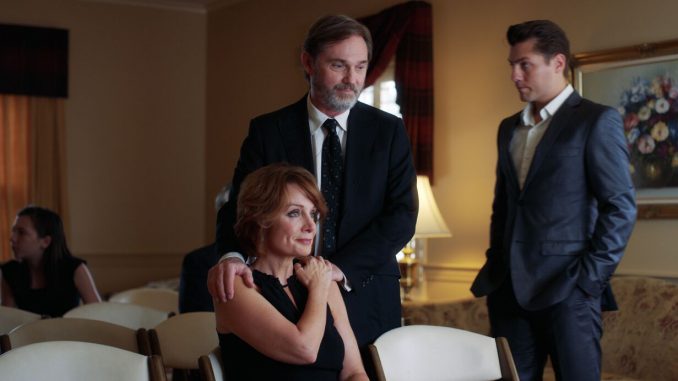 The Price for Silence
"…This powerful film shows you what happens when someone who turns to drugs, alcohol and opioids and who's past cries for help yield nothing but scorn, until the truth yields the price paid for her silence…"
By Patrick Donovan – Author/Screenwriter
Originally posted in the The Hollywood Times – Republished here by permission from THT and Valerie Milano, Publisher/Editor
The Price for Silence
Tony Germinario's award-winning The Price for Silence starring iconic actor Richard Thomas, Emrhys Cooper and Lynn Mancinelli receives its British premiere at the London International Film Festival
Screening at Worldfest, Houston
The Price of Silence stars the EMMY winning actor Richard Thomas, the award-winning actress Lynn Mancinelli, Vanity star Emrhys Cooper, and Kristen Carey from Hall Pass. Sexual assault, opioid addiction, alcoholism, and family dysfunction are central elements of The Price of Silence and hold great relevance for today's social climate. This topical film was directed by Tony Germinario (Bad Frank) and has been acquired by Circus Road Films. Having just begun its festival run, this outstanding film has already won 9 awards, including multiple awards for Best Actor, directing and for Best Film. Now this important film will screen at Worldfest, Houston and LIFF London.
After the death of her father, a troubled woman returns home to confront the family who paid for her silence.
About the Actors:
Lynn Mancinelli stars as the troubled Kira Flynn, a flawed but strong woman who is forced to confront her past so it can no longer define her.  Mancinelli won numerous awards for her recent films Bad Frank and Broken Side of Time. Richard Thomas rose to fame in the epic series The Walton's and has since starred in more than fifty films. He stars as Richard Davenport, the man who has it all, and Emrhys Cooper stars as Kira's equally troubled brother Lucas Flynn. Emrhys is known for his stellar work in Vanity, Person of Interest and Mamma Mia!  Kristin Carey is well known for her debut as Aunt Meg in Hall Pass and was recently cast opposite Miles Teller in the new Amazon Miniseries Too Old to Die Young.
About the writer/director/producer: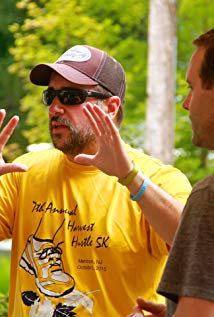 Tony Germinario (Writer/Director/Producer) began his creative career in the music industry as the bassist and songwriter for the band Jel. He turned from writing songs to writing screenplays and has been writing scripts for over a decade but finally stepped behind the camera to direct with the 2017 film Bad Frank starring Tom Sizemore, Boxing Champ Ray "Boom Boom" Mancini, and Brian O'Halloran (Clerks). The film experienced great success at domestic and international festivals, winning more than 20 different awards including several Best Film and Best Director laurels. The film is represented by Gravitas Ventures domestically and Lotus Entertainment internationally. Wingman, Inc., a film which he wrote starring Kristopher Turner, Erin Cahill, and Reid Ewing, was released by Lion's Gate in 2015.
About the Cinematographer
The talented cinematographer on The Price for Silence is Mike Hechanova and the music was created by Paul Carbonara, former guitarist for the band Blondie.
The Price of Silence took home the Award of Excellence at the Accolade Global Film competition, with actors Emrhys Cooper, Kristin Carey and Lynn Mancinelli all taking home awards. At the Latitude Film Awards, the film swept the board for directing, acting and winning the gold award for the film.
The film will screen at the London International Film Festival on April 6th at the Genesis Cinema in London and Worldfest in Houston on April 9th.
The Review:
What an incredibly powerful film.   That's how I'll start this review. Kira Flynn, (Lynn Mancinelli), the troubled, addicted adult who's left her home in New Jersey only to come back for the funeral of her father, who she had no good relationship with. Now, she comes face-to-face with her past and has to deal with that, old faces, old relationships and a brother, Lucas Flynn (Emrhys Cooper) who's living in her shadow, a struggling artist, trying to make it in his own right and her mother, (Kristen Carey), who blames Kira for everything gone wrong. It's a total dysfunctional family, to say the least.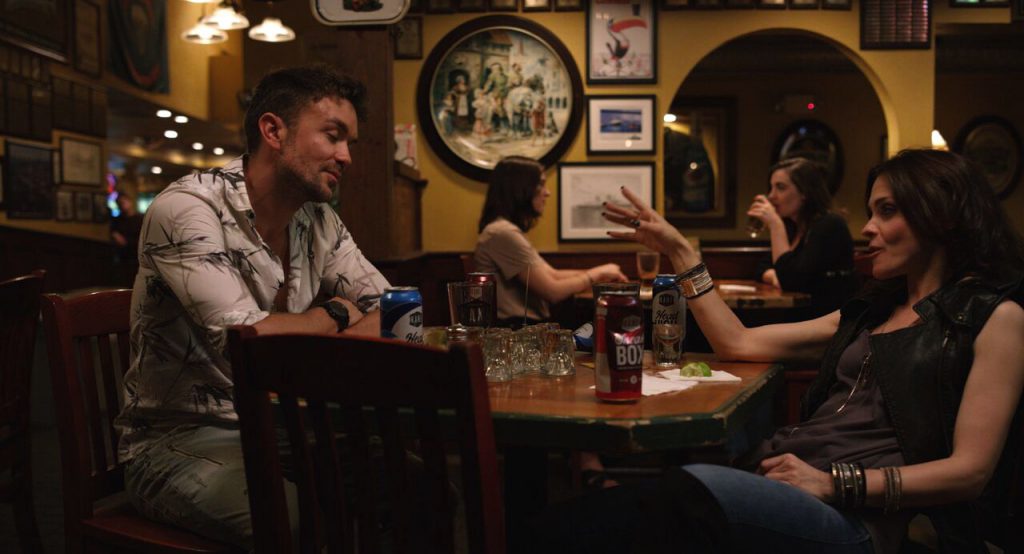 Enter the 'friend' of the family and savior of the town, Richard Davenport (Richard Thomas) who seems to be there when you least expect and then you begin to see who he really is.  Richard Thomas was incredible in this film and I remembered him when I was young, as John Boy, in the Walton's. His portrayal of Richard Davenport began to show just how "helpful" he really was to the Flynn's and reveal his true self.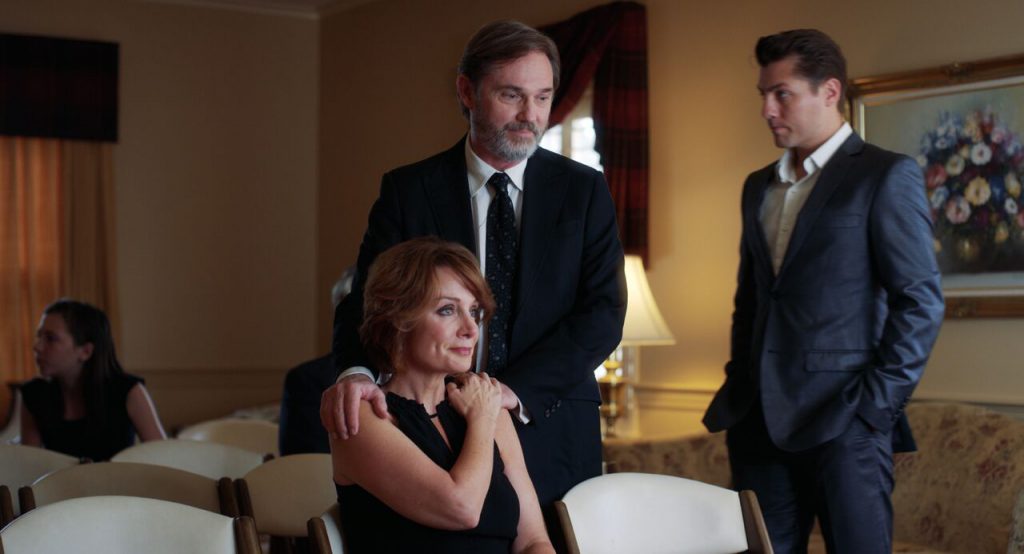 Kira and Lucas' relationship bordered on that of "weird", at first, as they seemed more like "boyfriend and girlfriend" but as the film continued, I saw that Kira and Lucas had a bond that was unseen and could never be broken.  As the film continued, you begin to see more and more the subtly of what was eating away at Kira, Lucas and their mother.  At a certain point, Kira and her mother seem, "normal", baking their famous brownies. But who's to define "normal", hmm?  The boiling point comes three quarters of the way through the film with past and present slam headlong into each other like two freight trains going at 100 mph towards each other.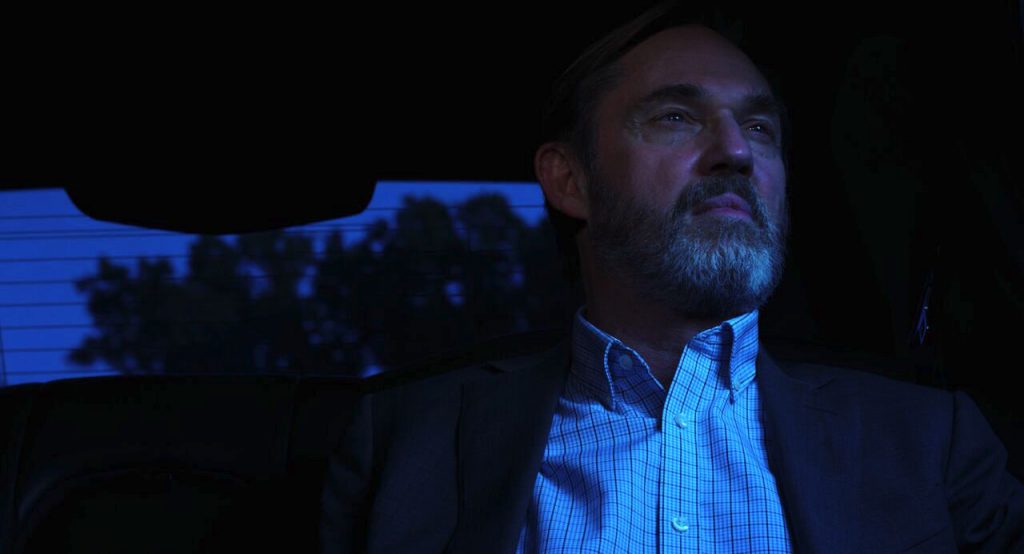 I can see why this film has won as many awards as it has.  Tony Germinario, Writer/Director and Producer of this compelling film does a brilliant job of showing us what happens when we REMAIN SILENT!  I came from a dysfunctional family, an old Italian Family, where we experience screaming and yelling every holiday with my mom's parents. It was a nightmare. My late father, a Korean War veteran, was an alcoholic, and once pulled a kitchen knife out. We called our local priest, the late Father Donald Haycock.  He came over with the police and calmed my father down. It's the first time I ever saw my father cry.  He was in pain.  After that, incident, he never drank again. What was take his life was Lung Cancer, on the 5th of December 1987. During that final year, I taught him how to say, I love you son, and hug me. This is what dysfunction does to a family in pain.  There was a lot of pain in my family and all I have is my brother who I'm not close to and my mom, 84, still going strong.
If you are in pain or know of someone that is in pain from Alcohol, Drug or Sexual abuse, please contact your local community action centers or your local church and TALK! DO NOT stay silent and speak out and speak up!  If you don't, your pain will grow, and your life will become unmanageable.