Meet Richard Schweitzer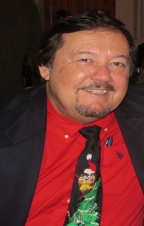 Being involved from start up to everyday operations in publishing and advertising since the 1970's, Rick Schweitzer is well versed in all aspects of the publishing field. Among many of his accomplishments, Mr. Schweitzer took a local Yellow Page Company from $250,000 in sales to over $2 million in only two short years. In the early 80's, he was also founder and president of an independent specialty yellow page directories company that became the leader in that arena with over 200 employees and $7 million in sales.
Working closely for over five years with the company's founder and previous owner Patrick Mascola, Mr. Schweitzer purchased the Around Town Newspaper in 2013. With their views aligned closely with regards to the hospitality industry and the newspaper, Rick has been proceeding in the same format as Patrick Mascola, adding his personal touch to the paper. With his veteran writers and staff, the paper will maintain and continue to grow with readers and advertisers.