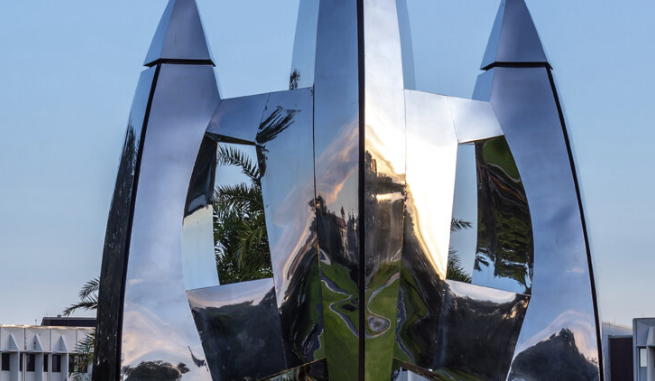 "The Hubert Phipps Studio"
Revving up the Art World Like Never Before!
---
By Patrick Donovan – Author/Screenwriter
US Navy Disabled Veteran – 1980 – 1991
Seattle, WA (The Hollywood Times/AroundTown News) 01/23/2022
---
"The Artist Hubert Phipps and the Italian Luxury Coachbuilder ARES Modena Collaborate to Launch New Art Exhibition and to Debut the First ARES Modena Showroom in North America, in the Miami Design District"
---
"This, to me, rivals the Chihuly Glass Museum in Seattle, WA but is, in and of itself, has a uniqueness and diversity that Chihuly doesn't. Not to say, Chihuly isn't FANTASTIC, which it is, but Hubert Phipps has driven through one passion in his life to another and another and another which gives me a window into to his mind. As a fellow artist, I can appreciate Hubert's work and love the journey he takes me on."
– Pat Donovan
---
HUBERT PHIPPS: ASCENDING
The new art exhibition now on view through January 31, 2022
---
About Hubert Phipps
The nationally acclaimed artist Hubert Phipps and the Italian luxury coachbuilder ARES Modena (which specializes in re-designing and customizing supercars for select clients) launched together a new exhibition to debut the first ARES Modena showroom in North America, in the Miami Design District.
The exhibition Hubert Phipps: Ascending is on view through January 31, and ushered in the arrival of the ARES S1 supercar model for its North American premiere during the run of the exhibition. The paintings and sculptures by Phipps majestically surround the supercar model in the showroom, creating a striking effect. A sculptor and painter, Phipps was also a national racecar champion, and he is also a pilot, coming up on his 50th anniversary as an aviator in the tradition of the Phipps family. The exhibition features several works born out of the artist's love for acceleration and for aerodynamic forms.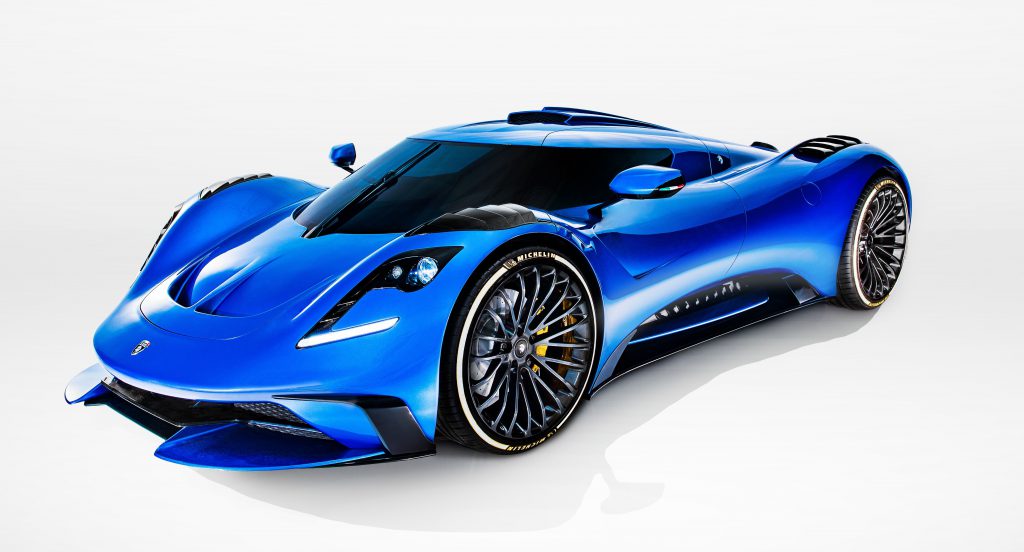 "We chose these bold sculptures and artworks by Hubert Phipps to debut our first U.S. showroom, and to surround the ARES S1 supercar model for its North American premiere, because when experienced together they create a powerful fusion that supercharges the imagination," said Mo Elarishy, of ARES Miami. "The tradition of coachbuilding is a form of artmaking going back 100 years, handcrafting limited production vehicles for discerning customers," adds Elarishy. "The art of Hubert Phipps personifies the creative vision of ARES Modena's coach-built vehicles, celebrated worldwide like commissioned works of art." Watch the premiere video below of the ARES S1 supercar.
"I am honored to have been invited by ARES Miami to present this collaboration," said Hubert Phipps. "ARES is one of the world's leading studios of high-performance design and stellar engineering, and this collaboration is igniting new inspirations in my artmaking." The title of this show reflects the growing national recognition of the artist (as museums and collectors across the country acquire his works), with Phipps' history with racecars and aircraft. The exhibition debuted during the week of Art Basel in Miami, when the global spotlight shined on this "Super Bowl of the art world."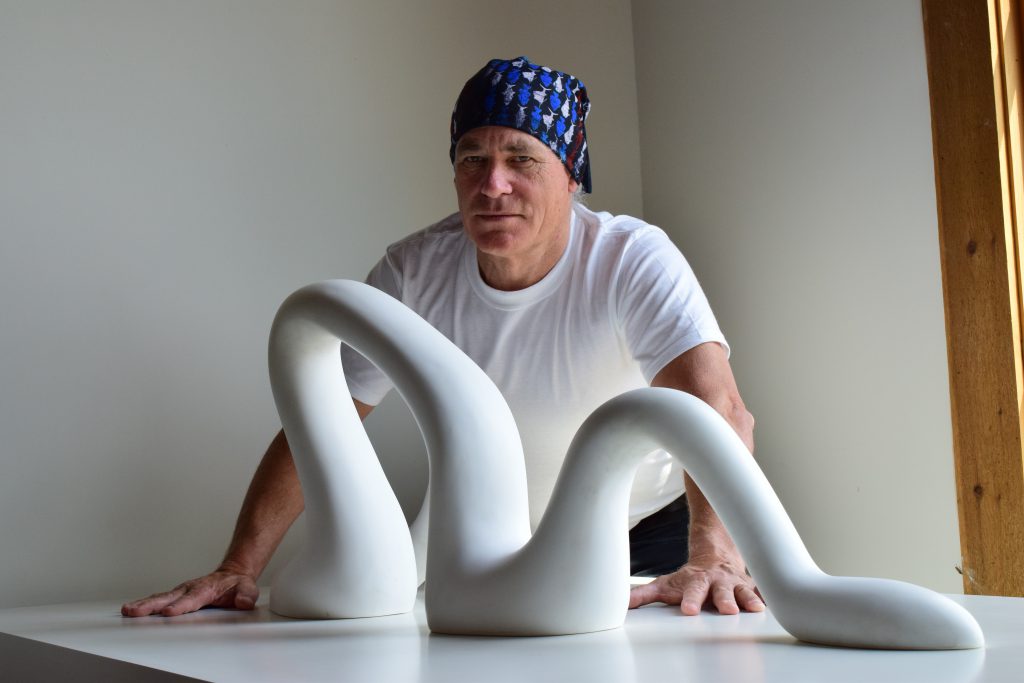 From 1979 to 1985, Phipps turned in solid performances in racecar driving, winning the SCCA Formula Atlantic National championship. He achieved wins in the Formula Atlantic Professional series at Willow Springs in 1984, and again in 1985. His professional teammates included Danny Sullivan at Garvin Brown Racing in 1982 and Michael Andretti at Ralt America in 1983. Phipps comes from a history-making family that boasts generations of aviators. He acquired his pilot's license at the age of 16 and has logged more than 4,000 hours of flying time (he often pilots his Airbus Helicopter H-120 down to Florida from his artist studio in Virginia).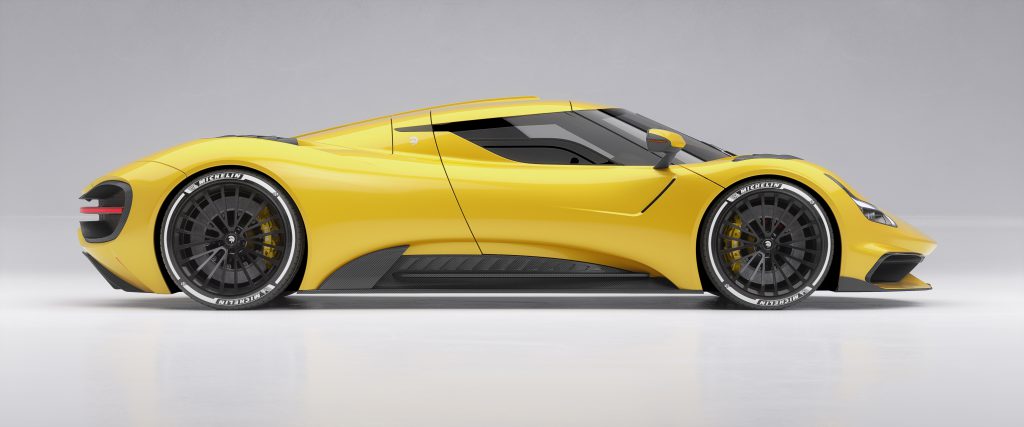 The new ARES S1 supercar model was flown from Italy to Miami, and has never been shown in North America. The one-of-a-kind, automotive work of art is the centerpiece for this exhibition, surrounded by sculptures and artworks by Phipps that are seen as a perfect fit with the creative aesthetic behind ARES Modena's singular success in automotive design.
Only 24 versions of the ARES S1 supercar will be created in the entire world, each tailor-made to the client's desires and taste, making each design unique. The ARES S1's dramatic low-profile is similar to racing prototypes from the 70s and 80s. Hand-crafted in carbon fiber, the curvaceous wheel arches, with sculptured side skirts and forward sitting cockpit, give a sleek yet aggressive stance. The S1 is powered by a naturally aspirated V8 delivering power to the wheels via an 8-speed dual clutch transmission. The interior combines the finest Alcantara and Napa leather that is quilted in specific areas.
These sculptures and artworks by Phipps rev up the space in the ARES Miami showroom, apace with the supercar's electrifying spirit: Sky Temple, Voyager, Arch, Lava Flow, Africa 1, and Africa 2, plus a maquette-sized version of Rocket from the private collection of real estate magnate Lawrence Moens. The exhibition also features Phipps' signature paint pigment drawings: Momentum, Current, Impulse, and Rhythm.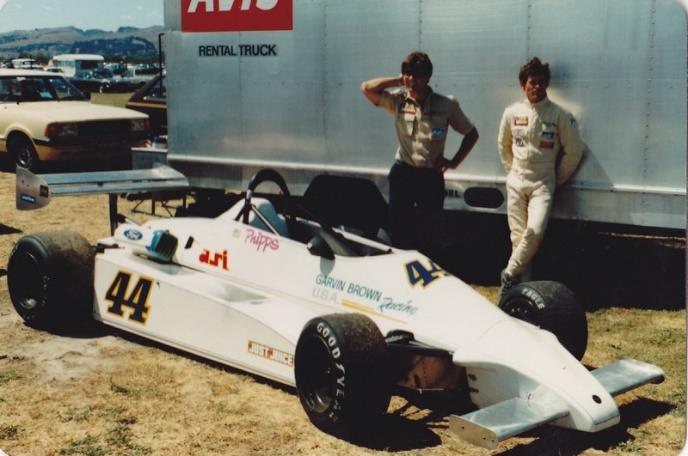 "Hubert Phipps' racing background and his passion for automobiles shine through in the kinetic energy of his sculptures," said Mo Elarishy, of ARES Miami. "The creative process of coachbuilding is a form of automotive craftsmanship similar to producing a sculpture. The designers at ARES blend lines and shapes with sleek proportions to create objects of desire that evolve into rolling masterpieces, and Hubert Phipps uses the same approaches when creating his sculptures. The CAD 3D technology that Phipps utilizes in his process, and his masterful techniques with materials, are cut from the same cloth as the modern-day coachbuilding experience. This same artistic essence is central to the success of ARES in its approach," adds Elarishy.
One of the most striking examples of Phipps' passion for motion and flight is Phipps' monumental sculpture titled Rocket, which was recently selected for a major Art in Public Places program spearheaded by the Boca Raton Museum of Art. The 30-foot-tall sculpture is valued at $1.5 million, and is one of the largest outdoor sculptures in the history of public art initiatives in Palm Beach County.
---
The Review
What an amazing artist in so many ways! I said, I compared this to the Chihuly Glass Museum but it's quite different and unique in it's own way. Hubert has captured the beauty of racing, his firs passion and the beauty of art, his second, and found a way to combine them into one.
I'm driven by his ability to take you on a ride through his mind, not unlike Chihuly, but in a much, different way. He brings you from space with Rocket, up high with Sky Temple, then to the depths of Earth with Lava Flow, and into other realms of his mind that he's manifested through his art and sculptures.
You experience such a wonderful journey on the path of what Hubert has done that you are awestruck by what you see and feel, inside. You know, I've been watching the AppleTV+ series, "SEE" and to have the ability of sight gone, is something that robs you of your ability to enjoy the beauty around us. Art like this, robs the blind and visually impaired of what we sighted people can feel and experience without touch.
With that respect, I add to this article, Audio Description that will enable the low vision and blind to "hear" what "I see" and feel what "I see" through words, music and sound effects. I want everyone to enjoy what I enjoy and speaking to Roy Samuelson, the "Voice of Hollywood" and being a friend of the late Don LaFontaine, WE NEED to include everyone in this immersive experience.
So, please, enjoy the the beauty, remarkable diversity, talent and vision of Hubert Phipps.
---
AUDIO DESCRIPTION to be added.
---
Gallery of pictures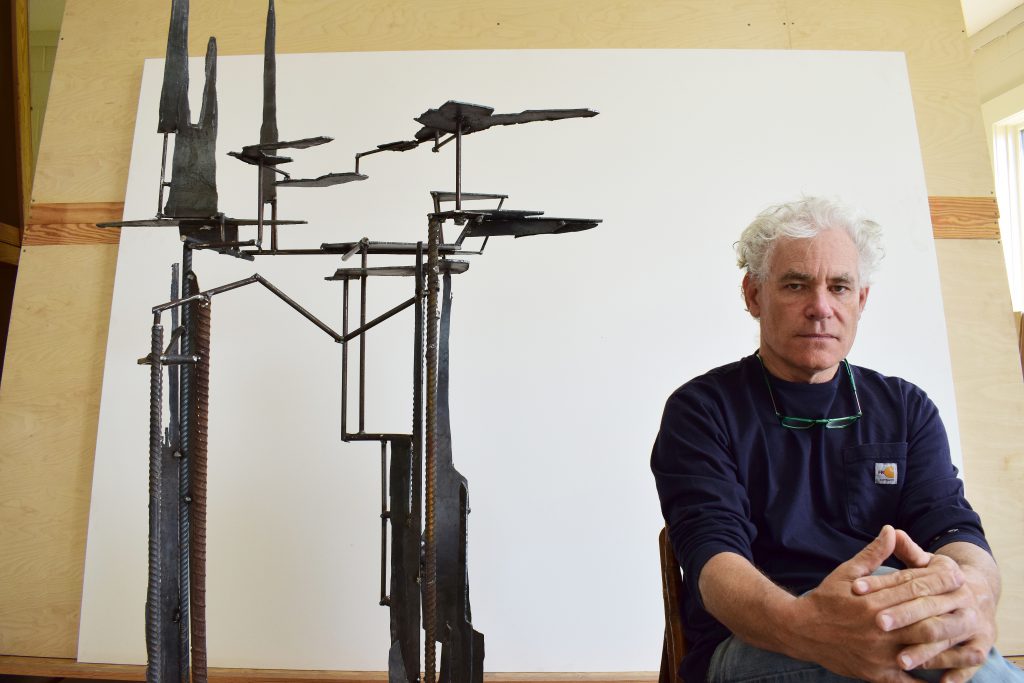 ---
For more information, feel free to contact Jose Lima at: editorial@newstravelsfast.com
---
LINKS:
Click to view Hubert Phipps' Instagram page
Click to view Hubert Phipps' Facebook (Meta) page
Click to view Hubert Phipps' PinInterest page