Welcome to Around Town Newspaper
Around Town Newspaper, located in Fort Lauderdale, Florida, has been a local favorite here in South Florida since 1981. The newspaper covers Broward and Southern Palm Beach counties giving all the local news. If you are interested in what is happening in the hospitality industry then the Around Town Newspaper is where to go.
DURING THIS TIME, AROUND TOWN NEWS HAS HAD TO TEMPORARILY SUSPEND OUR PRINT PUBLICATIONS DUE TO THE COVID-19 OUTBREAK. WE HAVE GREAT ARTICLES BY PAT DONOVAN UNDER REVIEWS BY PAT AND WE'RE WORKING ON A SMALLER, ONLINE VERSION OF OUR PUBLICATION SO STAY WITH US.
What You Need to Know About COVID-19
Funding Options
You can go apply here for a business lone/Grant. a $10,000 advance to a direct deposit bank account, and a Federal loan up to $2 million that turns into a grant ("forgiveable loan") as long as the business owner or sole proprietor keeps paying any employees through the quarantine period: go to www.sba.gov and apply.
In addition to traditional SBA funding programs, the CARES Act established several new temporary programs to address the COVID-19 outbreak.
---
This loan program provides loan forgiveness for retaining employees by temporarily expanding the traditional SBA 7(a) loan program. Learn more
---
This loan advance will provide up to $10,000 of economic relief to businesses that are currently experiencing temporary difficulties. Learn more
---
Enables small businesses who currently have a business relationship with an SBA Express Lender to access up to $25,000 quickly. Learn more
---
The SBA is providing a financial reprieve to small businesses during the COVID-19 pandemic.
In the meantime, we feel the need to pass on this information from the CDC.
COVID-19 is a new disease and we are still learning about how it spreads and the severity of illness it causes.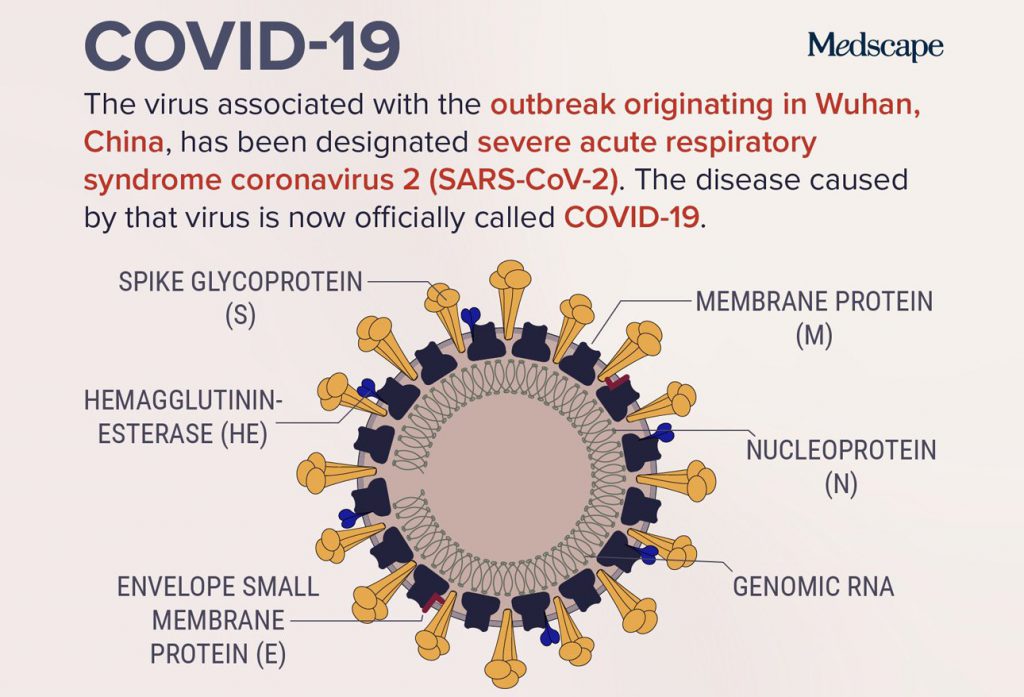 How COVID-19 Spreads: Person-to-person spread
The virus is thought to spread mainly from person-to-person.
Between people who are in close contact with one another (within about 6 feet).
Through respiratory droplets produced when an infected person coughs, sneezes or talks.
These droplets can land in the mouths or noses of people who are nearby or possibly be inhaled into the lungs.
Some recent studies have suggested that COVID-19 may be spread by people who are not showing symptoms.
Maintaining good social distance (about 6 feet) is very important in preventing the spread of COVID-19.
For more information click to go to the CDC's website and see How Coronavirus Spreads:
Signs and Symptoms of the Virus
The signs and symptoms are like the flu but this is NOT the flu! ONLY go to the hospital or call 911 in a dire emergency.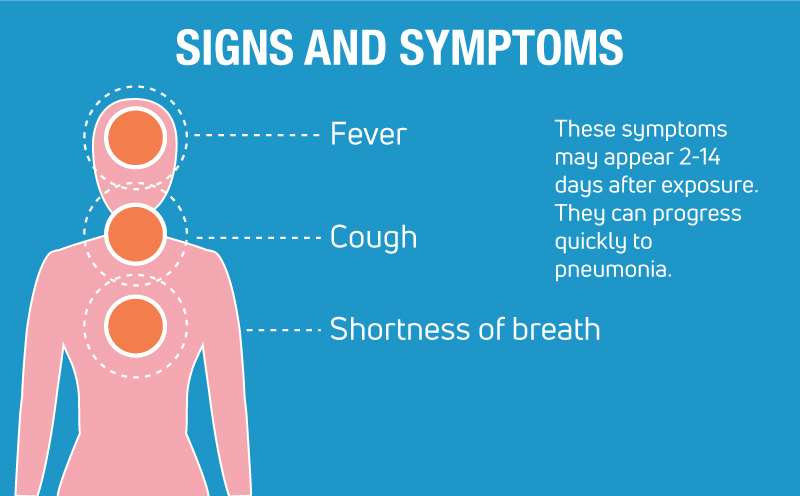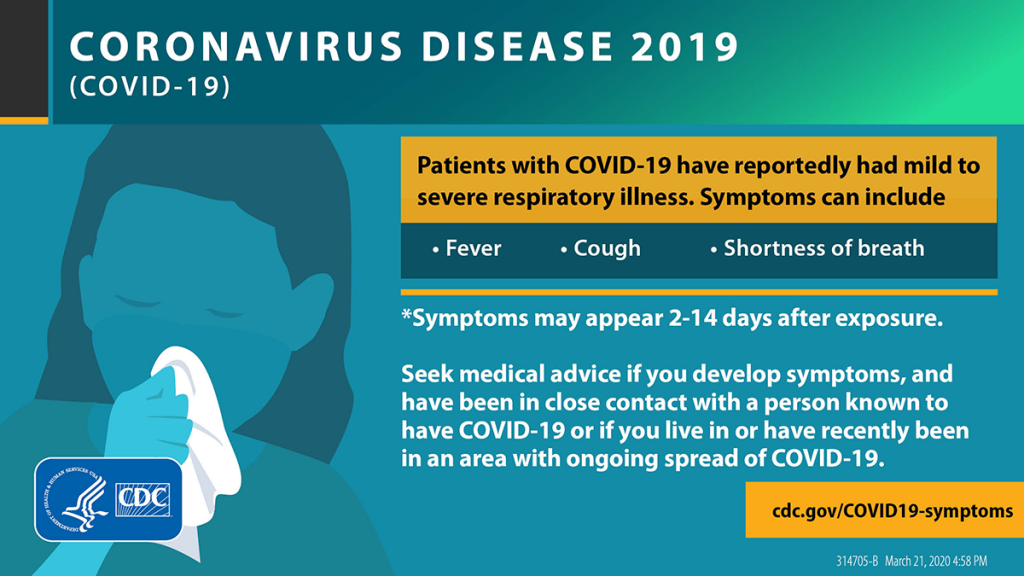 Prevention Tips
Older adults and people who have severe underlying medical conditions like heart or lung disease or diabetes seem to be at higher risk for developing serious complications from COVID-19 illness. More information on Are you at higher risk for serious illness?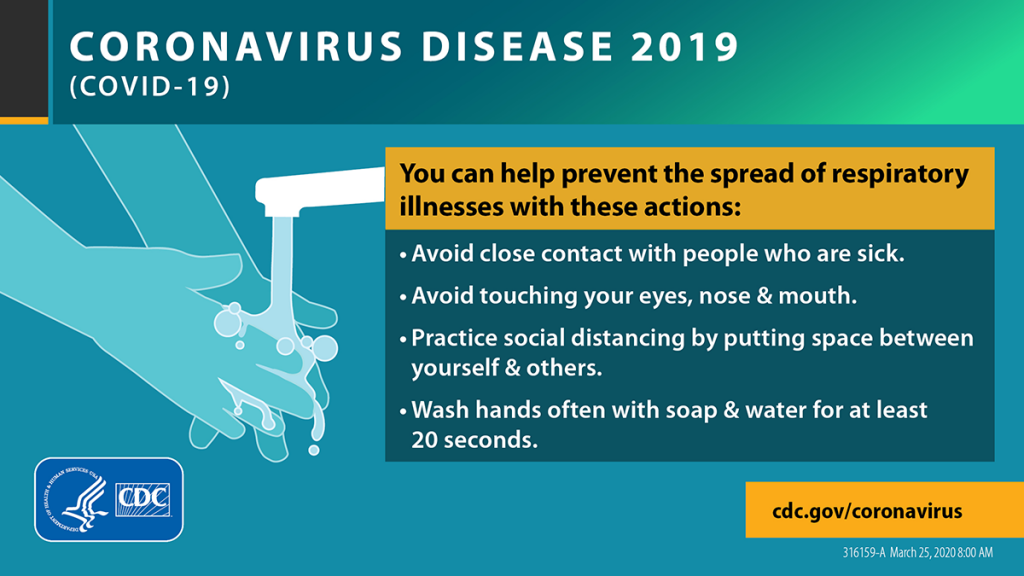 How you can help yourself and family.
STAY HOME!
STAY HOME!
STAY HOME!
If you must go outside, maintain proper social distancing in the following ways: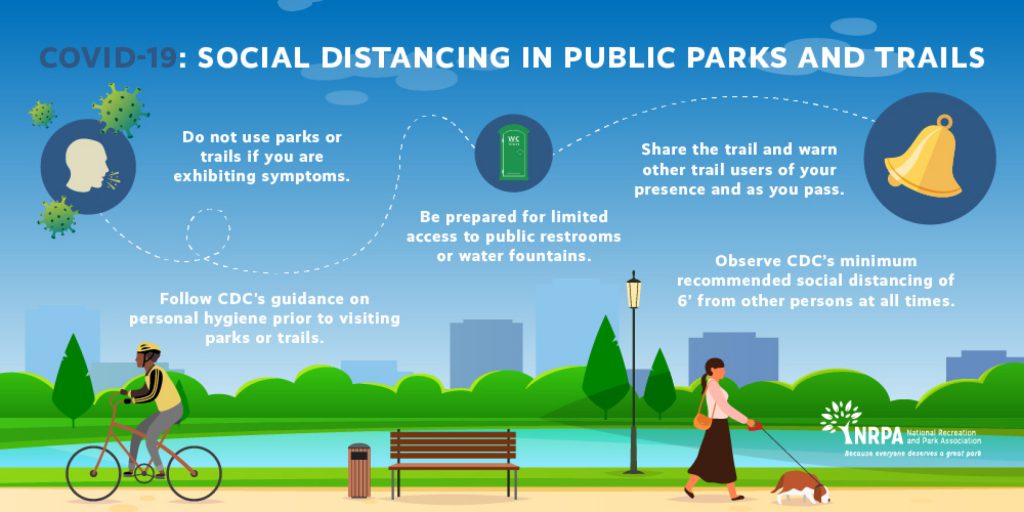 Face coverings and how to make them if you can't buy them
Hey, if you're handy with a sewing machine, you can make your own for your family and friends. The CDC has this link on how to make your own COVID-19 face coverings.
Believe it or not, Cleaning Your Home is the best defense
Yep, cleanliness is next to Godliness as the old saying goes
Start with this great tips from the CDC on how to clean your home and be ahead of the game.
Remember, we can all help each other survive and thrive instead of potentially lose a loved one or friend.
For more information go to the CDC's website about COVID-19.